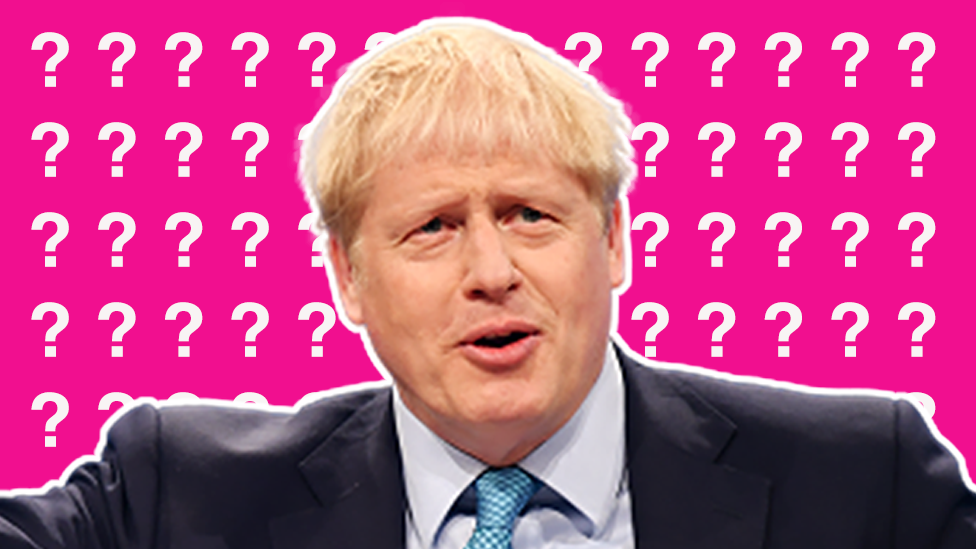 Image copyright Getty Images
For the past few years, volatility in British politics has seemed the new normal.
But barring unforeseen events, it looks likely Boris Johnson will be in residence in Downing Street until 2024, at least.
The Conservatives' resounding election victory has given him real political authority, but the challenges facing him are also considerable.
What are the key decisions that could come to define the Johnson years?
HS2: Will it go ahead or be stopped it in its tracks?
Image copyright Reuters
The fate of the UK's largest infrastructure project is hanging in the balance.
Boris Johnson must soon decide whether HS2 will go full steam ahead, be scaled back or cancelled entirely. His choice – as well as the government's broader prescription for the UK's faltering rail network – will say a lot about his vision for post-Brexit Britain.
The idea of a high-speed rail link connecting London, the West Midlands and the North of England is a long-held dream for its supporters. For its detractors, the gargantuan project – currently estimated to cost between £81bn and £88bn – has become the stuff of nightmares.
The PM has a political tightrope to walk, as well as a business decision to make.
Can he satisfy Tory activists in the eye of the route who are vociferously opposed, as well as his new cohort of MPs in the Midlands, Yorkshire and Greater Manchester who desperately want better local services and more investment?
The PM has sent varying signals so far, insisting costs cannot continue to spiral while also hinting that, temperamentally, he is in favour of a scheme that could help rebalance the UK's lopsided economy and address regional disparities.
There are two reports sitting on his desk – a review of the project by Doug Oakervee, likely to recommend it goes ahead pretty much as planned, and a dissenting view from his deputy, Lord Berkeley, which warns of mounting costs and delays unless it is completely redesigned.
If it does proceed, HS2 trains could potentially be running on the first section of the line by 2029. This, if he was still in power, would be the tenth anniversary of Mr Johnson becoming PM.
The union: Will there be another Scottish independence referendum?
Image copyright Getty Images
Boris Johnson and Nicola Sturgeon are on a collision course.
The SNP leader has her heart set on another Scottish independence referendum and the prime minister is determined to thwart her, or at least, postpone the day of reckoning for as long as possible.
The prime minister has rejected a request from Scotland's first minister for the necessary powers,