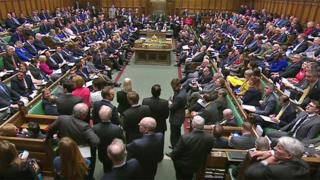 Image copyright PA
MPs are trying to influence the Brexit process in a number of ways, as Theresa May continues her bid to get the EU to change the deal.
After updating the Commons on the negotiations, the prime minister asked MPs to approve a motion simply acknowledging that process was ongoing and restating their support for the approach.
But several MPs have tabled amendments setting out alternative plans.
Even if they won the backing of a majority of MPs, the proposals would not be binding on the government. However, they could put pressure on Mrs May to change course.
She has adopted proposals from two successful backbench amendments tabled in January.
One asked her to seek alternatives to the "backstop", which aims to prevent the return of customs checkpoints on the Irish border in the event that no trade deal comes into force. The other rejected leaving the EU without a formal exit deal.
The proposals are below. Use our guide to Brexit jargon or follow the links for further explanation.
Please upgrade your browser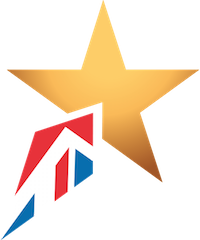 Your guide to Brexit jargon
Enter the word or phrase you are looking for
Search
Labour frontbench amendment
Image copyright PA
Requires the government to either give MPs a vote on the withdrawal agreement and political declaration on future UK-EU relations by 27 February, or make a statement saying there is no longer an agreement in principle with Brussels and so allow MPs to vote on – and amend – its planned next steps.
Labour leader Jeremy Corbyn's amendments are considered unlikely to receive the necessary backing from Conservative backbenchers to succeed.