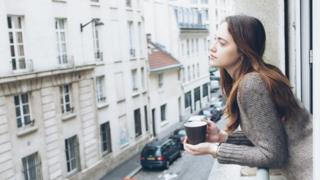 Image copyright Getty Images
With the UK set to leave the EU, how will Brexit affect you? We answer readers' questions on pet passports, citizens' rights, pensions and more.
What are the rights of British expats living in the EU? – Eliza Ward, Brittany, France
There will be no changes to the rights of UK citizens already resident in EU countries, plus Switzerland, Iceland, Liechtenstein and Norway,
There will no changes in the rights of UK citizens to live, work, travel and access education and healthcare in EU member states, throughout the 11-month transition period.
The transition is the time between 31 January and 31 December 2020 when UK and EU negotiators aim to agree the detailed terms of the new relationship.
UK nationals who have been living in an EU country continuously for five years at the end of the transition period will have the right to live there permanently.
Those who have lived there for less than this will gain this right when they have lived there for five years.
Different EU countries have their own rules on how to apply for permanent residence.
The UK government website provides country-by-country guides on what to do.
Do I need a European licence to drive in Europe during the transition period? – Eleanor Inch, Deal, Kent
No. UK driving licences will still be valid for visiting EU member states, Switzerland, Iceland, Liechtenstein and Norway up to 31 December 2020.
Image copyright Getty Images
What happens next will depend on what comes from negotiations on the future relationship between the UK and the EU.
But after transition, UK motorists may need an International Driving Permit (IDP) to drive in these countries.
Different states have different requirements, which you can find here.
Is the pet passport for my dog still valid and are there likely to be any changes? – Stuart Burrows, Manchester
During the transition period, UK pet owners will be able to travel to the EU with their dog, cat or ferret, using a current UK-issued EU pet passport.
If your pet does not have a passport, you will need to visit your vet.
Pets must be:
microchipped
vaccinated against rabies
at least 15 weeks old when travelling
And dogs must be treated for tapeworm.
Image copyright Getty Images
After the transition period, this may change.
The UK government regularly updates its advice page on pet passports.