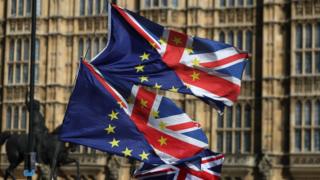 Image copyright AFP
The government expects a group of MPs to try to block a no-deal Brexit by attempting to pass legislation when Parliament returns next month.
A No 10 source said they expected the challenge to come in the second week of September, when MPs are are due to debate a report on Northern Ireland.
The source assumes the EU will wait until after that date before engaging in further negotiations.
It comes amid speculation Labour could table a no-confidence motion in the PM.
Shadow chancellor John McDonnell has said it is "almost inevitable" the party will push for such a vote when MPs return from their summer recess next month.
However Downing Street expects MPs could try to stop no-deal by passing legislation which would force ministers to request a further Brexit delay.
An opportunity to start the process could come within five days of 4 September, by which point MPs have to debate a report on restoring devolution in Northern Ireland.
Boris Johnson has pledged to deliver Brexit "do or die" before the latest deadline of 31 October, even if that requires leaving without a deal.
No-deal 'far worse'
Speaking on Tuesday, Work and Pensions Secretary Amber Rudd said the government was focused on getting a deal, insisting a no-deal exit would be "far worse".
She also said she would argue from within the cabinet for ministers to "work with Parliament, not against it".
"All cabinet members are members of Parliament, we need to remember where our authority comes from," she added.
Asked about her previous warnings about the impact of no-deal, she said she had compromised to take up a position within Mr Johnson's government.
The PM wants the EU to ditch the Irish border backstop plan from the deal negotiated by former PM Theresa May, which was rejected three times by Parliament.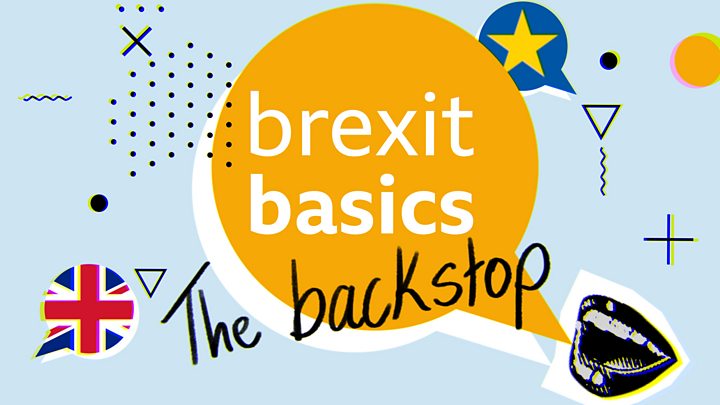 Media playback is unsupported on your device
Media captionConfused by Brexit jargon? Reality Check unpacks the basics.
But the EU has continued to insist that deal, including the backstop arrangements, is the only agreement possible.
The Downing Street source predicts that if a new deal is to be reached, it will be "at the last minute", possibly as late as 17 October, when EU leaders are due to meet for a scheduled summit in Brussels.
Parliamentary roadblocks
MPs previously passed a law in April to force Mrs May to request an extension of the UK's EU membership beyond the original Brexit deadline of 29 March.