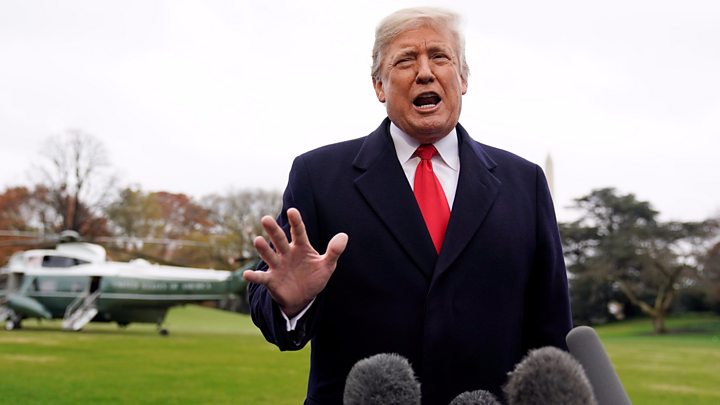 Media playback is unsupported on your device
Media captionTrump: Brexit agreement "great deal for EU"
Donald Trump has suggested Theresa May's Brexit agreement could prove a bar to a US-UK trade deal.
The US president did not specify which aspect of the deal concerned him but told reporters the withdrawal agreement "sounds like a great deal for the EU".
No 10 insisted the deal is "very clear we will have an independent trade policy so that the UK can sign trade deals with countries around the world".
Mrs May spent Monday afternoon enduring heavy criticism of the deal from MPs.
Hours later, Mr Trump told reporters outside the White House: "We have to take a look seriously whether or not the UK is allowed to trade.
"Because right now if you look at the deal, they may not be able to trade with us. And that wouldn't be a good thing. I don't think they meant that."
It would appear Mr Trump was suggesting the agreement could leave Britain unable to negotiate a free-trade agreement with the United States.
However, responding to Mr Trump's comment, a Downing Street spokesman said the Brexit withdrawal agreement struck on Sunday would allow the UK to sign bilateral deals with countries including the US.
"We have already been laying the groundwork for an ambitious agreement with the US through our joint working groups, which have met five times so far," the spokesman added.
During his UK visit in July – days after the British prime minister unveiled the proposals that formed the basis of the Brexit agreement – President Trump had suggested an "ambitious" US-UK trade deal would "absolutely be possible".
Billions of pounds in trade already flows between the UK and US – Britain's largest single export market.
Please upgrade your browser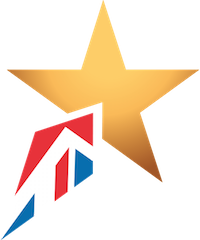 Your guide to Brexit jargon
Enter the word or phrase you are looking for
Search