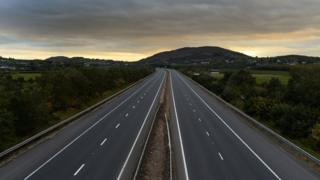 Image copyright Getty Images
A key part of the Brexit negotiations has been the border that separates Northern Ireland and the Republic of Ireland.
The border is a matter of great political, security and diplomatic sensitivity in Ireland.
Therefore the UK and EU agreed that whatever happens as a result of Brexit there should be no new physical checks or infrastructure at the frontier.
This is where the controversial "backstop" comes in.
Why might the backstop be needed?
At present, goods and services are traded between the two jurisdictions with few restrictions.
That is because the UK and Ireland are part of the EU's single market and customs union, so products do not need to be inspected for customs or standards.
But after Brexit, all that could change – the two parts of Ireland could be in different customs and regulatory regimes, which could mean products being checked at the border.
The preference of both sides is to prevent this happening through a deep and comprehensive trade deal.
However, the UK's ambition to leave the customs union and the single market, could make that very difficult.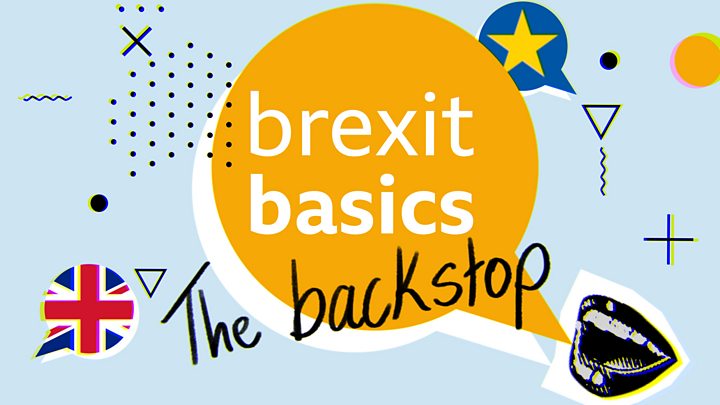 Media playback is unsupported on your device
Media captionConfused by Brexit jargon? Reality Check unpacks the basics.
And if both sides couldn't reach agreement on a deal keeping the border as open as it is now – that's where the backstop would come in.
So how might it it work? There are several options:
A Northern Ireland only backstop?
This is what the EU originally proposed.
It would involve Northern Ireland alone remaining in the EU's single market and customs union, leaving Great Britain (England, Scotland and Wales) free to strike trade deals.
But the DUP – a Northern Ireland unionist party that propped up Theresa May's minority Conservative government – objected to this.
It said it would see Northern Ireland treated differently and could threaten the union.
Boris Johnson has also specifically ruled this out.
A UK-wide backstop?
After the DUP's objections, Mrs May agreed a backstop involving the whole of the UK retaining a very close relationship with the EU – staying in the customs union – for an indefinite period.
It would also see Northern Ireland staying even more closely tied to some rules of the EU single market.
These arrangements would apply unless and until both the EU and UK agree they are no longer necessary.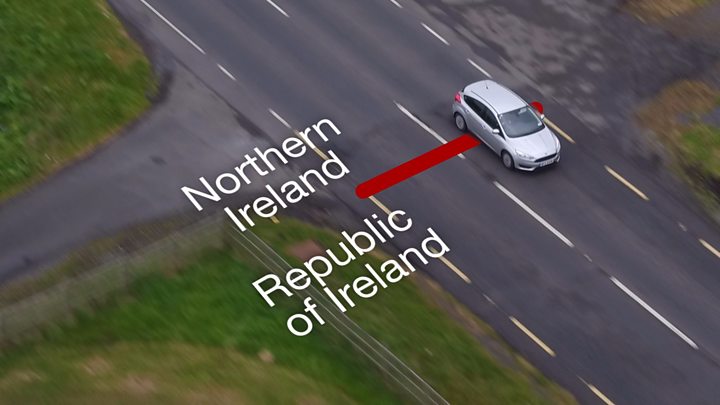 Media playback is unsupported on your device
Media captionWould you notice if you crossed the Irish border?
The backstop would not apply if the UK left the EU without a deal but the potential problems with the border would remain.