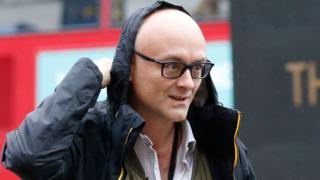 Image copyright Getty Images
Dominic Cummings, Boris Johnson's senior advisor, has called for changes to the way government works.
In a characteristically wide-ranging blog post, which references everything from the Apollo space mission to a Californian "human computer" project, Mr Cummings has set out his vision of a civil service which includes data scientists, mathematicians and "misfits with odd skills".
He also argues that the civil service does not have enough senior staff with specialist knowledge because they switch departments too often.
So, how much churn is there?
What is a civil servant?
Civil servants are responsible for implementing and administrating government policy, for example those who work for central government departments which report to ministers.
There are currently 25 ministerial departments, such as the Treasury, the Foreign Office and the Department for Education.
In addition, there are a further 20 departments that don't have their own minister – such as the Food Standards Agency and the Forestry Commission – but are still staffed by civil servants.
People who are employed by other public bodies, such as the BBC, the police and the NHS are not classified as civil servants.