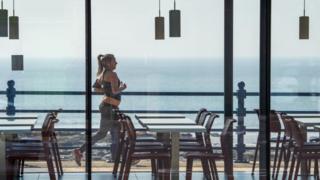 Image copyright Getty Images Image caption People will be able to exercise more than once a day according to the new rules
People will be able to exercise outside more than once a day in Wales and some garden centres set to reopen, First Minister Mark Drakeford has said.
Announcing only "modest" changes to the coronavirus lockdown, Mr Drakeford warned it was "too soon" to go further.
The rest of the stay-at-home restrictions will be extended for another three weeks until 28 May.
It comes 48 hours before Prime Minister Boris Johnson announces a "roadmap" for easing the lockdown in England.
But a UK government minister said there would be no "dramatic overnight change" to restrictions.
Earlier, Nicola Sturgeon urged people in Scotland to stick to lockdown restrictions and stay at home over the bank holiday weekend.
The changes to the seven-week-old lockdown in Wales come into force from Monday.
Mr Drakeford warned anyone thinking of travelling to beaches or mountains that they will be stopped and sent home.
"We must not lose the progress we have all made," he said in a special broadcast on Friday evening.
"All of us must continue to work from home wherever we can. All of us must only travel when absolutely necessary."
Despite reports of tensions between the different governments, Mr Drakeford said he wanted to "move in step with the other nations of the United Kingdom".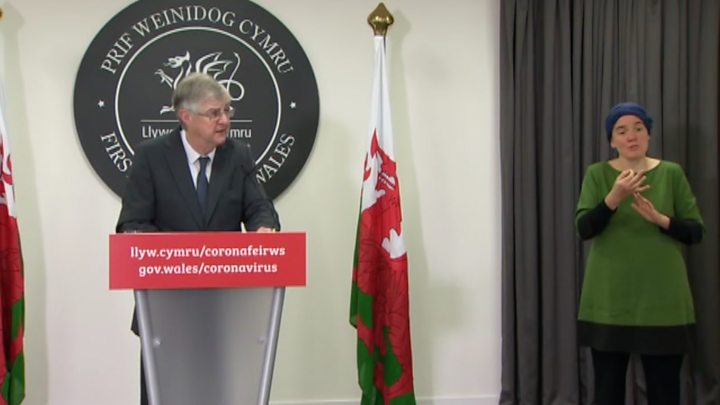 Media playback is unsupported on your device
Media captionMark Drakeford spoke at a press conference in Cardiff on Friday
He told a press conference that just a small increase in the rate of transmission of the coronavirus – the so-called 'R' number – would mean thousands more in hospital and as many as 7,200 deaths.
So far at least 1,285 deaths involving Covid-19 have been registered in Wales, as of 24 April, according to the Office for National Statistics.
Lockdown rules must be reviewed every three weeks – the next review of regulations in Wales have to take place by 28 May.
Governments in Scotland and Northern Ireland have already announced extensions to lockdown rules there. The UK government is responsible for the lockdown in England.
He said the Welsh Government believed that, as a result of the latest three week review, small changes to the regulations could be made.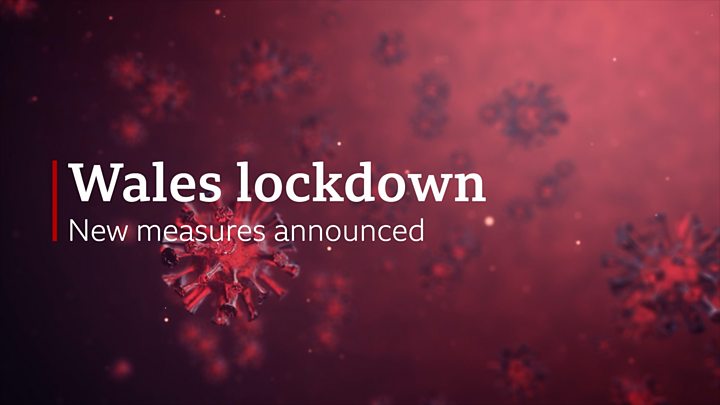 Media playback is unsupported on your device
Media captionNew lockdown measures have been announced by the Welsh Government
From Monday,