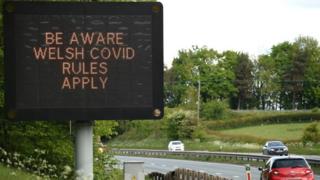 Image copyright Getty Images Image caption People in Wales have been told to stay local – restrictions that have not been in place in England
Wales' coronavirus travel restrictions could be lifted from 6 July so people can "travel as far as they like for all purposes," First Minister Mark Drakeford has said.
Travel into and around Wales will be possible from that date, as long as coronavirus is still under control.
But rules that require people to stay in their local area, within five miles as a guide, will stay for now.
It comes as the first minister made several major changes to lockdown laws.
From Monday, visits beyond people's local area on compassionate grounds, such as to family, care homes or young offender institutions, will be allowed.
On the same day:
Private prayer can take place in places of worship
Restrictions on outdoor sports courts will be lifted for non-contact sports
Non-professional elite athletes can resume training
House viewings in vacant properties and home moves will also be allowed, restarting the housing market.
But rules stating you can only meet one other household outdoors remain in place.
The Welsh Government has also signalled when the country's tourism sector can reopen – with trips to tourist attractions from 6 July – and bookings for self-contained accommodation can start to be made from 13 July.
Schools in Wales are also due to reopen on 29 June.
Image copyright Geograph/Basher Eyre Image caption If the five-mile advice is lifted, people will be able visit holiday destinations
What about pubs and hairdressers?
It remains unclear when hairdressers, pubs, cafes and restaurants will be able to reopen.
But the Welsh government promised to look at "personal care services", including hairdressers and beauty salons, at the next review on 9 July.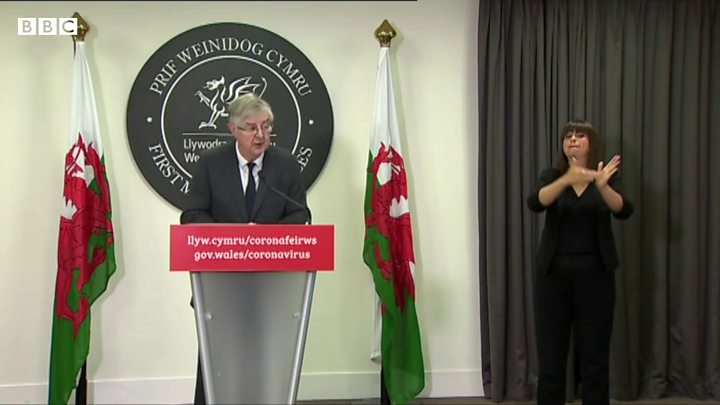 Media playback is unsupported on your device
Media captionA relaxing of restrictions for shops, the housing market and worship will come into force on Monday
Mr Drakeford told the daily Welsh government press conference that hairdressers should use the next three weeks to prepare for reopening by appointment only.
Discussions will be held with the hospitality sector about the potential phased reopening of pubs, cafes and restaurants.
"We are now making concerted steps to resume something approaching a new normal while living alongside coronavirus," Mr Drakeford told the press conference.
"This public health crisis is not yet over. Through all our efforts we have succeeded in bringing the fire of coronavirus under control but that fire is not out."
He said hospitality has not been given a date to reopen,