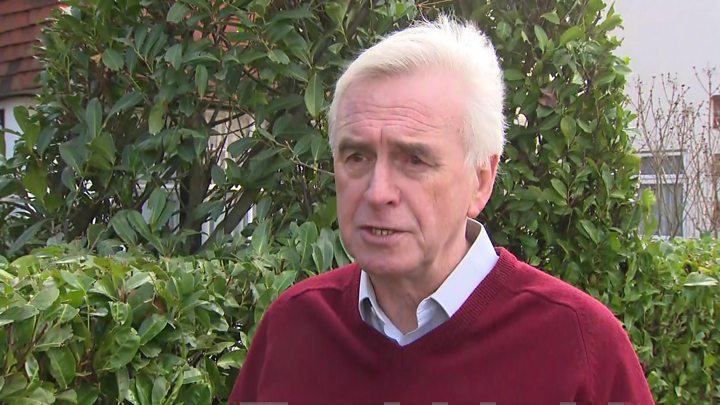 Media playback is unsupported on your device
Media captionJohn McDonnell says it's time for him to step aside as shadow chancellor
Labour faces a "long haul" as it attempts to gain power following its fourth election defeat in a row, shadow chancellor John McDonnell has warned.
He rejected claims that leader Jeremy Corbyn had been responsible for the result, instead blaming "the overwhelming issue" of Brexit.
But some current and ex-MPs have said Mr Corbyn's unpopularity contributed to Labour losing dozens of seats.
Boris Johnson's Conservatives won on Thursday with a Commons majority of 80.
The outcome, far more positive for the Tories than most opinion polls had predicted, has prompted much soul-searching within Labour, which last won a general election under Tony Blair in 2005.
Mr Corbyn has announced he will stand down in the near future and Mr McDonnell, one of his closest allies, said he had been "the right leader" for the party.
But Labour MP Phil Wilson, who lost the seat of Sedgefield which he had held for 12 years, said "so many people said to me on the doorstep, Phil, if you had a different leader, I'd vote for you, there wouldn't be a problem".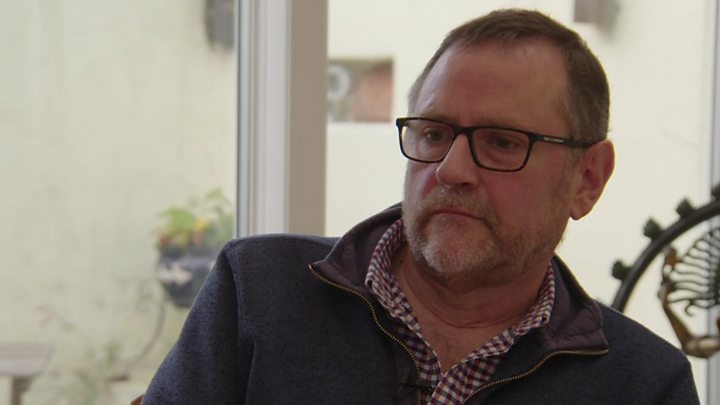 Media playback is unsupported on your device
Media captionPhil Wilson had been the MP for Sedgefield since 2007
Asked whether Mr Corbyn lost him his seat, Mr Wilson replied: "Yes."
For many of his constituents, he said: "The one thing that was holding them back from voting Labour was the current leadership of the Labour Party."
He added: "For every one person who raised Brexit with me on the doorstep, there would be five people who raised Jeremy Corbyn."
Meanwhile, Labour's Helen Goodman, who lost her Bishop Auckland seat to the Conservatives on Thursday, told BBC Radio 4's Today programme that "the biggest factor was obviously the unpopularity of Jeremy Corbyn as the leader".
And Dame Margaret Hodge, Labour MP for Barking, east London, said she felt "anger because this is an election we should have won".
She added that, under Mr Corbyn's leadership – during which Labour has faced criticism for its handling of anti-Semitism allegations among its membership – voters had come to see it "as a nasty party".
Asked whether M Former Labour MP Phil Wilson, who lost the seat of Sedgefield which he had held for 12 years, said "so many people said to me on the doorstep, Phil, if you had a different leader,