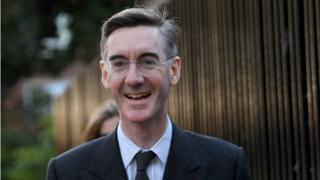 Image copyright PA Image caption Jacob Rees-Mogg suggests Boris Johnson attracts extra criticism because people are envious of him
A Conservative Party investigation into Boris Johnson is a "show trial" and is being used to stop him becoming leader, Jacob Rees-Mogg has claimed.
Writing in the Daily Telegraph, the Tory backbencher blamed Theresa May's "personal rivalry" with Mr Johnson for "taking the heat off Labour".
He said it was "hard to see" how Mr Johnson had breached the party's code.
Mr Johnson sparked a row after describing women in burkas as looking like "letter boxes" or "bank robbers".
His remarks – in a Daily Telegraph column last week – have been called Islamophobic and the Tory Party received dozens of complaints.
Mr Johnson, who also argued against a ban on full-face veils, has rejected calls to apologise.
The complaints will be looked at by an independent panel which could refer Mr Johnson to the party's board – it has the power to expel him.
Critics 'envious'
In a column in the Telegraph newspaper on Saturday, Mr Rees-Mogg said he "entirely agrees" with Mr Johnson over the issue and made clear that he also does not support a ban on the burka.
He suggested that senior conservatives have attacked Mr Johnson because of "envy" of his "many successes, popularity with voters and charisma".
Image copyright PA Image caption Mr Johnson resigned as foreign secretary last month
The North East Somerset MP wrote: "Could it be that there is a nervousness that a once and probably future leadership contender is becoming too popular and needs to be stopped?
"This may explain the attempt to use the Conservative Party's disciplinary procedures, but it has been handled so ham-fistedly that it brings only sympathy and support for Mr Johnson," he wrote.
Mr Rees-Mogg – who is a leading Brexiteer and has previously criticised the prime minister – said it would be "absurd" to call Mr Johnson's remarks "either victimising or harassing" and it was "hard to see" how Mr Johnson could have broken the party's code of conduct.
He wrote: "When Margaret Thatcher was leader, she and Michael Heseltine were hardly soulmates, but she would not have allowed personal rivalry to take the heat off the Labour Party… nor would she have countenanced any attempt to have a show trial.
"Attacking Boris merely helps the opposition."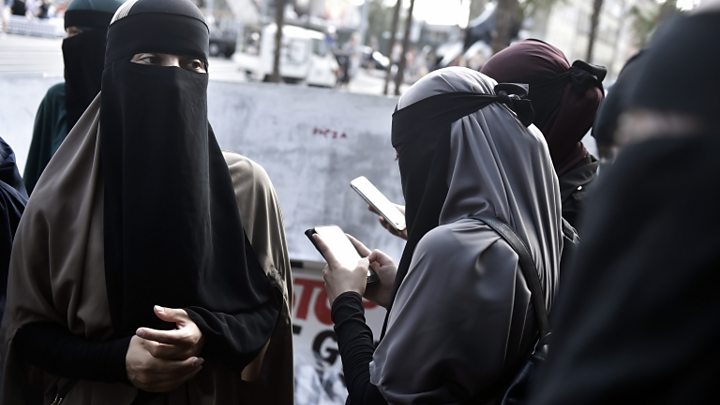 Media playback is unsupported on your device » Read More at bbc.co.uk