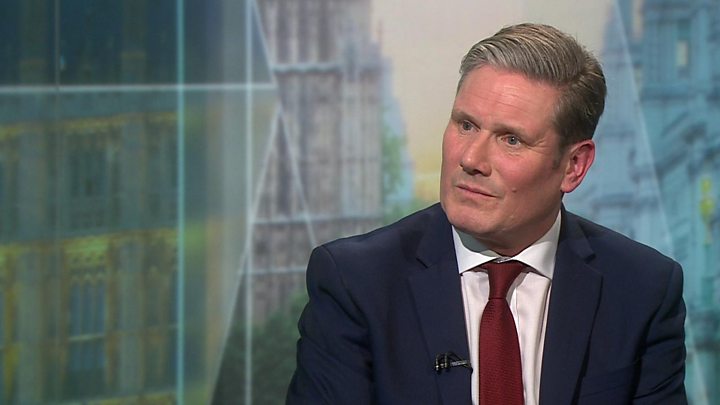 Media playback is unsupported on your device
Media captionSir Keir Starmer is asked about his pitch to be the next leader of the Labour Party.
Sir Keir Starmer and Rebecca Long-Bailey have been challenged about their electability and leadership skills in BBC interviews with Andrew Neil.
Asked whether he had the charisma to transform Labour's fortunes, Sir Keir said there were "different ways to inspire people" and his "unrelenting" mission was to return Labour to power.
Mrs Long-Bailey said she had the "big ideas" needed to win the next election.
The pair also were also quizzed on donations and action on anti-Semitism.
In separate interviews to be broadcast on the Andrew Neil show at 19:00 GMT, both the Labour leadership contenders committed to retain key policies from the party's 2019 manifesto despite its overwhelming defeat.
The third contender for the Labour crown, Lisa Nandy, was grilled by Andrew Neil last month.
Sir Keir, Mrs Long-Bailey and Ms Nandy are vying to succeed Jeremy Corbyn as leader, with the result to be announced on 4 April.
In his interview, Sir Keir said if he won his "unrelenting" focus would be returning Labour to government at the next election, expected in 2024.
Asked if he had the "fire in his belly" needed to galvanise Labour after its worst electoral performance, in terms of seats won, since 1935, Sir Keir suggested his leadership style would be different from Mr Corbyn's.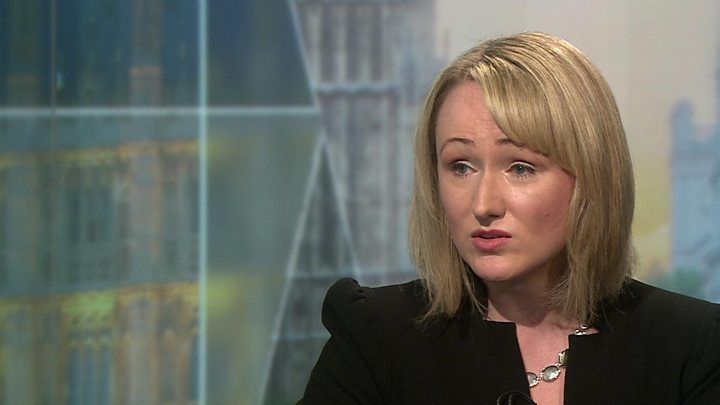 Media playback is unsupported on your device
Media captionRebecca Long-Bailey is asked about her pitch to be the next leader of the Labour Party.
"There are different ways to inspire people. You can inspire people so they want to sit at your feet listening to your next word. That is not me.
"Or you can inspire people by building a team of people who want to come with you on a journey and change their party and their country. That is what I am building in my campaign."
Keir Starmer acknowledged that, at the general election, the question of Jeremy Corbyn's leadership was the number one issue in many areas.
But despite repeated invitations to say something critical of Mr Corbyn, he stuck to his message of "unity".
Although suspected by some on the left of intending to move the party to the centre, he has gone out of his way to reassure the sizeable left-wing slice of the selectorate that he won't "over-steer" to the right.
So much so that tonight he described the nationalisation of water, mail, and rail as "baseline indicators" of where he wants to go.