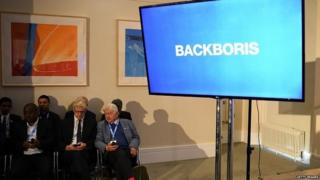 Image copyright Getty Images
The 10 contenders to succeed Theresa May as Conservative leader have all now launched their leadership campaigns.
The fight for votes will shortly begin in earnest with the first ballot of MPs.
But, lets for a moment, dwell on how the candidates have done so far.
Over the past few frenetic days, we've seen slick personal videos, heavyweight endorsements, personal barbs and a mixture of flattering and unfavourable headlines.
In alphabetical order, here's a reminder of the highlights of their launches.
Michael Gove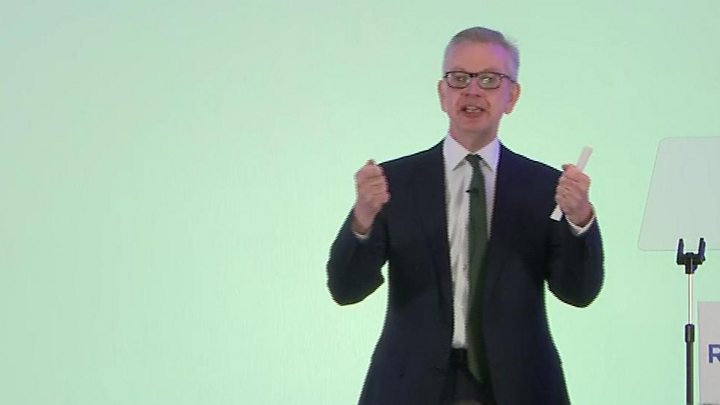 Media playback is unsupported on your device
Media captionMichael Gove: I'm in it to win it
Venue: Millbank Tower
Slogan: Ready to Lead
Pitch to MPs: I'm the serial reformer in the race who's moved mountains at education, justice and the environment. I can do the same with Brexit.
Memorable moment: After days of negative headlines following his admission he took cocaine 20 years ago, he came out fighting. Rejecting calls to withdraw from the race, he challenged "Mr Johnson" not to "pull out" if it looked like he might come off second best.
Matt Hancock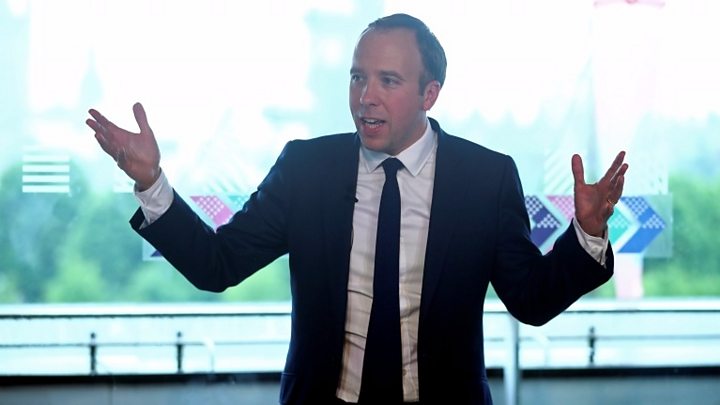 Media playback is unsupported on your device
Media captionMatt Hancock rejects the idea that Brexit must be delivered by a "Brexiteer".
Venue: Southbank Centre
Slogan: Let's Move Forward
Pitch to MPs: I'm a fresh, youthful face who understands how technology will reshape the country in the years to come. I can appeal to younger voters on both the left and right.
Memorable moment: With his friend and Strictly star Judge Rinder in the audience, Matt Hancock's claim that he would "move fast and make things happen" as PM seemed apposite.
Mark Harper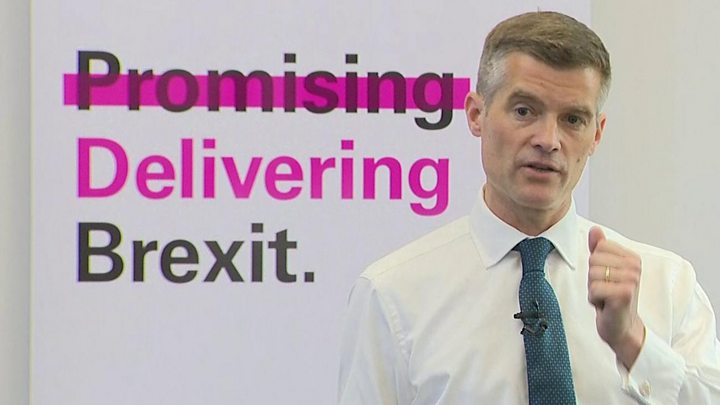 Media playback is unsupported on your device
Media captionMark Harper says the UK needs more time to sort a Brexit deal
Venue: Royal Festival Hall
Slogan: Delivering Brexit
Pitch to MPs: I'm a clean skin, not associated with any of the Brexit trauma of the past three years. I can get this done but not by 31 October as that's just not realistic.
Memorable moment: Mark Harper fulfilled his promise to answer every question journalists threw at him. Asked who would win a fight between a lion and a bear, he opted for the lion – which he suggested was the patriotic choice.
Jeremy Hunt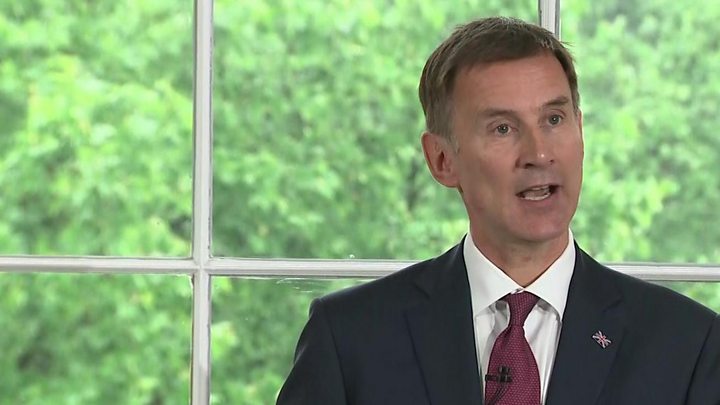 Media playback is unsupported on your device
Media captionJeremy Hunt: "We need tough negotiation, not empty rhetoric."
Venue: Carlton House Terrace
Slogan: Unite to Win
Pitch to MPs: I'm serious and statesmanlike. I've been in the room with European leaders and, with my business background,