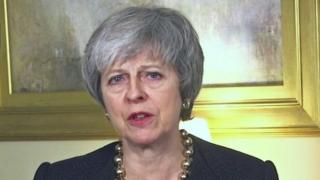 Image copyright PA
The UK can "turn a corner" and start to "put its differences aside" if Parliament backs the proposed Brexit deal, Theresa May has said.
In her new year message, the prime minister said 2019 would mark a new chapter for the country outside the EU.
Should MPs approve the exit terms later this month, she said the UK could "move forward together" and concentrate on other issues like housing and health.
Labour has said the Brexit process is a "complete mess" due to Tory divisions.
The UK is scheduled to leave the union on 29 March, but it is unclear what will happen if MPs reject the withdrawal agreement and the framework for future relations.
MPs are due to vote in the Commons in mid-January on the proposals reached with the EU.
Downing Street has said there is "still work to do" – as the PM seeks to persuade sceptical Conservative MPs, some of whom believe the agreement does not represent the Brexit the country voted for in 2016.
The prime minister is continuing to seek further assurances from European leaders about aspects of the agreement, notably the controversial Irish border "backstop", designed to prevent physical customs checks on the island of Ireland.
No 10 said the prime minister had been in contact with European counterparts during the Christmas break and that would continue in the coming week.
In her message, Mrs May said MPs had an "important decision to make".
Please upgrade your browser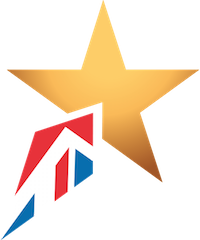 Your guide to Brexit jargon
Enter the word or phrase you are looking for
Search