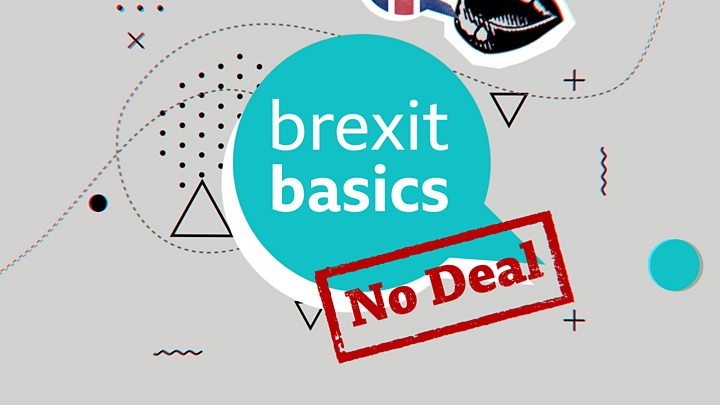 Media playback is unsupported on your device
Media captionConfused by Brexit jargon? Reality Check unpacks the basics
Holiday company adverts are still urging you to whisk your family off on a European city break during the half-term holiday.
Yet the minds of many potential holidaymakers are somewhat scrambled by Brexit. The government's planned exit day is 31 October – the Thursday in the middle of some schools' autumn break.
The concern is neatly summed up on the message board of parental chat room Mumsnet, where one post says: "I don't want to spend lots of money then stress the entire holiday about travelling back."
In reply, some say they still plan to travel – including one who had delayed their trip from March owing to the original planned Brexit date – while others say they will stay at home.
Operators on the UK's European Consumer Centre says they are receiving questions from callers about their rights every day.
So what do you need to think about, assuming – in line with the government's, but not necessarily Parliament's, intention – that the UK leaves on 31 October with or without an agreement with the EU?
Currency and the value of the pound
Getting the most from your pounds when changing them into euros feels like a matter of timing – but nobody can tell you when is the best moment to exchange. This graph shows how sterling has been faring against the euro.